Enclosures and Pergolas Construction
Enjoy the outdoors all year long with a custom enclosure. You can also add a little shade to your deck with a new pergola.
What is a Pergola Deck?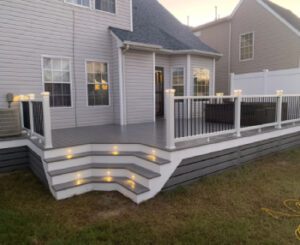 A Pergola deck is a flat or sloped surface capable of supporting weight, similar to a floor, but typically constructed outdoors, often elevated from the ground, and usually connected to a building. The term is a generalization from the deck of a ship. A level architectural deck may be intended for use by people, e.g., what in the UK is usually called a decked patio.
"Roof deck" refers to the flat layer of construction materials to which the weather impervious layers are attached to a form a roof. It is known as the "roof deck", and they may be either level.