Custom Composite Composite & Wood Deck Contractors in Virginia Beach
Looking for the #1 Custom Wood Deck Builder or Composite Deck Contractors in Virginia Beach, VA? Your search is over with B & B Decks. Many people think about the benefits of upgrading and remodeling the interior of their homes. However, you should also consider the exterior components of your house and how outside improvements could be beneficial too.
Value of Composite Deck Construction
For example, composite decks offer many benefits for homeowners. If you are considering a custom composite deck for your home in Virginia Beach, VA, read on to learn about the benefits.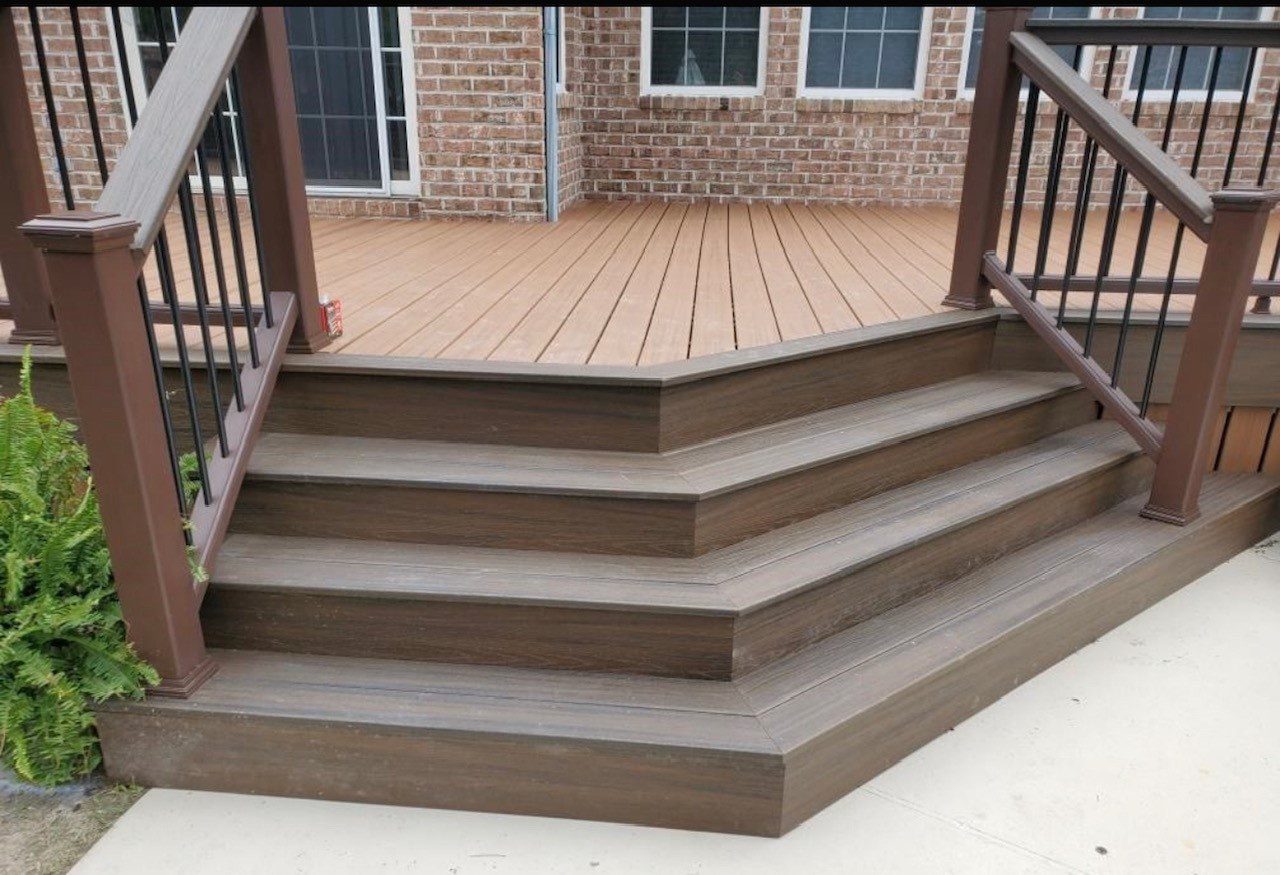 One of the main benefits of a deck is that it creates more space for you to entertain guests. If you want to create an optimal spot for grilling food and hosting friends, contact B&B Decks for a custom composite deck. We can work with you to customize your deck for what you need to entertain guests better.
Decks can greatly improve the safety of you, your family members, and your guests. If you have a pool in your backyard — especially if it is an aboveground pool — a deck can help people get in and out of your pool more easily.
If your home is built on a hill, you may have some steep stairs from your back door to your yard. However, this can be dangerous. A deck can increase the surface area and optimize your space. Have a few steps lead down from your back door to the deck area, and then have a few steps from the deck to the yard. The deck also allows you to change directions if you don't want to take up yard space extending your steps into your yard.
To learn more about our custom composite decks, contact B&B Decks by calling (757) 995-8955. You can also browse our photo gallery to see some of the projects we have done throughout Virginia. We look forward to working with you to add a deck to your home.